Description
Organiser:
Logic Plus Events
Strategic Partners:
Chee Hoe & Associates
BurgieLaw
Programme
Date: 23 April 2020 (Thursday)

11.00am – 11.20am 
Strata Management during MCO: What are the guidelines issued by KPKT and how do we enforce it? 
Speaker: Lai Chee Hoe
11.20am – 11.30am 
Landlord and tenant relationship: Can I terminate a tenancy agreement due to MCO? Am I entitled for a rebate? 
Speaker: Daphne Khoo 
11.30am – 11.45am 
Question & Answer
Speakers Profile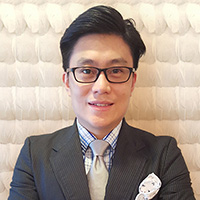 Lai Chee Hoe
Mr Lai specialises in both civil and corporate litigation in particular strata management disputes. He also provides corporate advisory works and advises corporates on strata related pre-emptive actions. He argues complicated strata management issues in court regularly and is constantly sought after to provide trainings and talks. He acts for joint management committees (JMC), management corporations (MC) and developers. He is also the author of the book "Strata Management Practice & Procedure, 2019 Edition" published by CLJ Publication.
He also regularly updates Strata related cases on https://www.burgielaw.com/. He was also the Chairperson of various Management Corporations in Kuala Lumpur and one of the development area he chaired, Solaris Dutamas recently won the best managed property in the mixed development category organised by the Edge.
He is also empanelled with the Asian International Arbitration Centre ("AIAC") as a chartered arbitrator (fellow of CIArb) and certified adjudicator.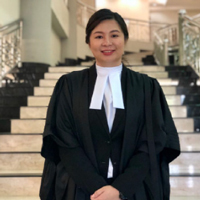 Daphne Khoo
Daphne currently practices law and her areas of practice involve civil and commercial litigation, in particular issues relating to landlord and tenancy. She also has experience in court on legal issues concerning civil claims, security commission offences, debt recovery, defamation, bankruptcy, employment, law, judicial reviews etc.
How to join the webinar?
We will email you Zoom invite link a day before the webinar.
Download Zoom Client for Meetings or Zoom Mobile App a day before the webinar.
Ensure that your internet, video and audio are working properly.
Click on the Zoom invite link 5 minutes before the webinar starts.
Wait for the host to start the meeting.