Description
Organiser:
Logic Plus Events
Strategic Partners:
Chee Hoe & Associates
BurgieLaw
Programme

Date: 27 April 2020 (Monday)

11.00am – 11.15am
Employer – Employee Obligations: What are the options do a Company have? Salary Cut? Unpaid leave? Retrenchment?
Speaker: Lee Yoke Shan
11.15am – 11.30am
Debt restructuring: What can a company do to stop creditors from suing? (a) corporate voluntary arrangement? (b) judicial management (c) scheme of arrangement (d) winding up?
Speaker: Angeline Ang
11.30am – 11.45am
Question & Answer
Moderator: Lai Chee Hoe
Speakers' Profile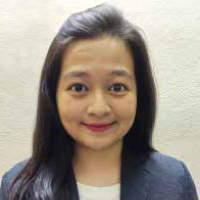 Lee Yoke Shan
Yoke Shan practises law and primarily focuses on litigation disputes such as corporate and commercial litigation, contractual disputes, defamation, winding-up petitions and liquidations proceedings. Her experiences in litigation also include other areas such as family law matters, contested and noncontested divorce, annulment of marriage, and legal issues concerning industrial relations and employment law. She also takes charge in probate and administration matters in her current firm and assists the partner in strata management related disputes.

Angeline Ang
Angeline started legal practice in 2016 and has since built up a portfolio of experience in various areas of litigation with a main focus on construction disputes, and currently oversees all construction related matters in the firm. She also handles corporate and commercial litigation and contractual disputes, and is experienced in insurance matters, debt recovery, medical negligence, medico-legal, and probate matters.
How to join the webinar?
Your Zoom invite link is attached to your order page. Go to your Account > Orders.
We will also email you Zoom invite link a day before the webinar.
Download Zoom Client for Meetings or Zoom Mobile App a day before the webinar.
Ensure that your internet, video and audio are working properly.
Click on the Zoom invite link 5 minutes before the webinar starts.
Wait for the host to start the meeting.
NOTE: We will not entertain any request for the Zoom link on the day of the webinar. Please check your Account > Orders page for the Zoom link.