Directly Employing VS Management Company
So after taking over the management rights from the developer. What should the JMB do?
In practice, many times the JMB or MC will continue to retain the services of the management company appointed by the developer for convenience purposes. However I see a recent trend of JMBs opting to make a change and conduct competitive bidding to appoint other management companies.
How do you do that and what are the things to take note of when appointing a person or a managing  company?
Can a JMB manage itself by employing personnel or must it appoint a management company?
It is important to appoint a managing agent who is conversant with the law
DIFFERENCES BETWEEN MANAGEMENT COMPANIES & DIRECT EMPLOYMENT
Section 21 of the Strata Management Act and Regulation 21 and 35 of the Strata Management (Maintenance and Management) Regulations 2015 appears to provide for a JMB or MC to secure the services of any person or agent to undertake the maintenance and management works. "person" or "agent" are used interchangeably in the Act but person can simply mean that they are of a natural person.
Out of the 2 MCs I chair, we appoint professional management companies whereas the other smaller project is run by individuals as employees of the MC. The main differences of hiring direct persons employees as opposed to having a management company are: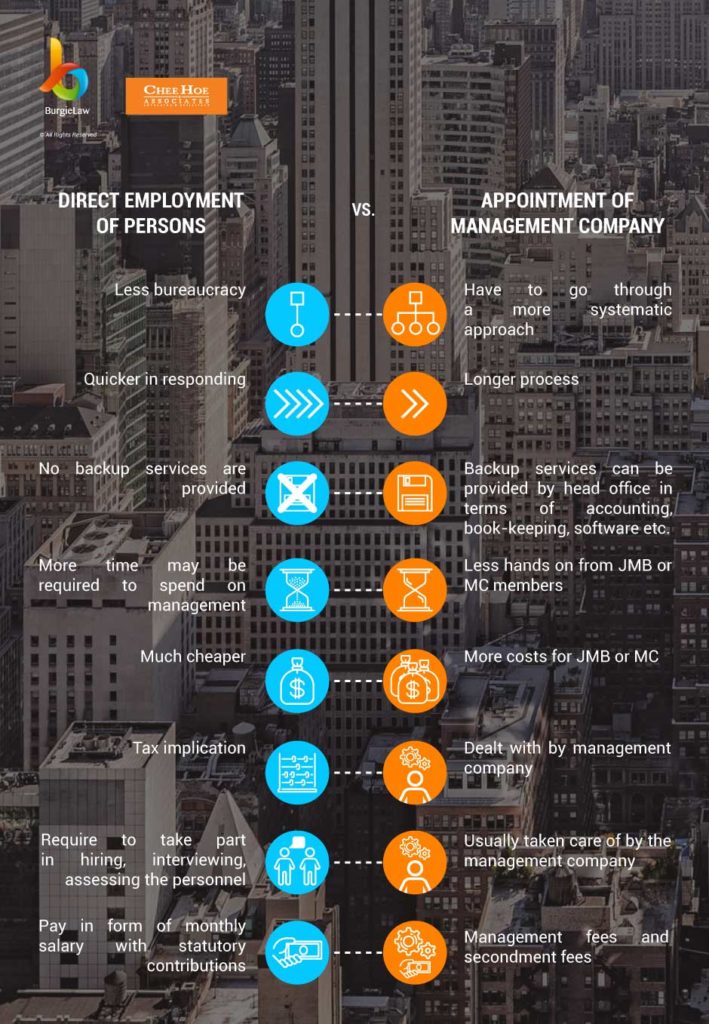 Whether self-managing it by hiring employees or appointing management companies, I believe the criteria are somewhat similar and they should at least: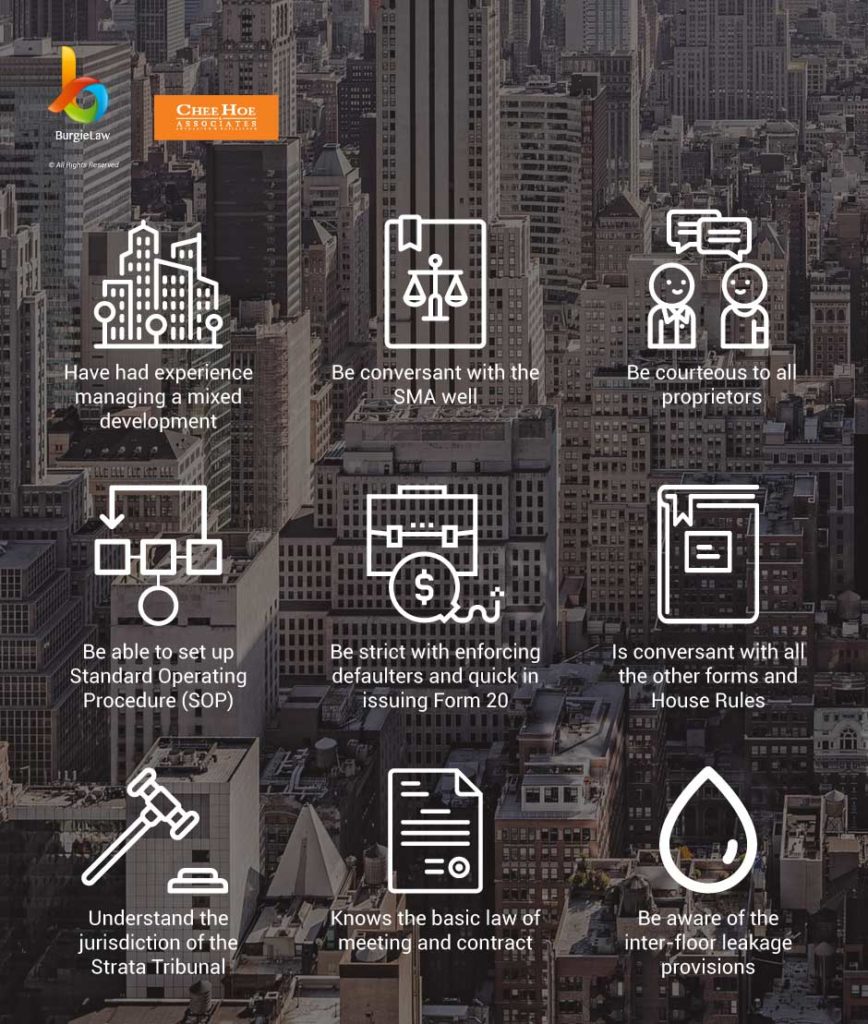 CONCLUSION
Can a management company which is not with the Board of Valuers, Appraisers and Estate Agents Malaysia carry on business? (I note that there are concerns raised as to whether to only allow registered valuer to practice as a property manager but this article will not at all put forward any argument whether to support or oppose the proposal). Regulation 21 of the Strata Management (Maintenance and Management) Regulations 2015 allow for non-registered management company to carry on business but these companies are required to pay a Bond to the JMB or MC equivalent to the remuneration or management fees for a period of 12 months or a sum of RM50,000.00, whichever is higher.
With the bond in place, it is argued that the JMB or MC is now in a better position to safeguards its interest against managing agents.
This article is part of a series: Part 1 | Part 2 | Part 3 | Part 4 | Part 5 | Part 6 | Part 7 | Part 8
If you want to know who are the recommended management companies, you can contact us at:-
BurgieLaw: +6 012 6291 688 | [email protected]
Chee Hoe & Associates: [email protected]