Laws of Malaysia: Act 574
Penal Code Section 505
Statements conducing to public mischief
505. Whoever makes, publishes or circulates any statement, rumour or report—
(a) with intent to cause, or which is likely to cause, any officer, soldier, sailor or airman in the Malaysian Armed Forces or any person to whom section 140B refers, to mutiny or otherwise disregard or fail in his duty as such;
(b) with intent to cause, or which his likely to cause, fear or alarm to the public, or to any section of the public where by any person may be induced to commit an offence against the State or against the public tranquillity; or
(c) with intent to incite or which is likely to incite any class or community of persons to commit any offence against any other class or community of persons,
shall be punished with imprisonment which may extend to two years or with fine or with both.
Exception—It does not amount to an offence within the meaning of this section, when the person making, publishing or circulating any such statement, rumour or report has reasonable grounds for believing that such statement, rumour or report is true and makes, publishes or circulates it without any such intent as aforesaid.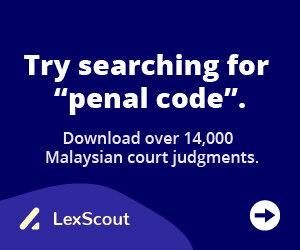 Disclaimer: Although great efforts have been made to make sure the text on this page is accurate at the time of published, sometimes error could occur due to human errors. BurgieLaw will not be liable for direct or indirect losses, arising from any such injury, illness, damage, loss accident, or expense including consequential loss or economic loss however caused.

Please refer to the Attorney General's Chamber of Malaysia's website for the latest law.