Laws of Malaysia: Act 574
Penal Code Section 409B
Presumption
409B. (1) Where in any proceeding it is proved—
(a) for any offence prescribed in sections 403 and 404, that any person had misappropriated any property; or
(b) for any offence prescribed in sections 405, 406, 407, 408 and 409, that any person entrusted with property or with dominion over property had—
(i) misappropriated that property;
(ii) used or disposed of that property in violation of any direction of law prescribing the mode in which such trust is to be discharged or of any legal contract, express or implied which he had made touching the discharge of such trust; or
(iii) suffered any person to do any of the acts described in subparagraph (i) or (ii) above,
it shall be presumed that he had acted dishonestly until the contrary is proved.
(2) The presumption under subsection (1) shall apply mutatis mutandis to the offences prescribed in sections 109 and 511 of the Code in relation to any of the offences referred to in that section.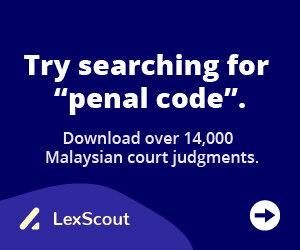 Disclaimer: Although great efforts have been made to make sure the text on this page is accurate at the time of published, sometimes error could occur due to human errors. BurgieLaw will not be liable for direct or indirect losses, arising from any such injury, illness, damage, loss accident, or expense including consequential loss or economic loss however caused.

Please refer to the Attorney General's Chamber of Malaysia's website for the latest law.