Laws of Malaysia: Act 574
Penal Code Section 4
Extension of Code to extraterritorial offences
4. (1) The provisions of Chapters VI, VIA and VIB shall apply to any offence committed—
(a) by any citizen or any permanent resident on the high seas on board any ship or on any aircraft whether or not such ship or aircraft is registered in Malaysia;
(b) by any citizen or any permanent resident in any place without and beyond the limits of Malaysia;
(c) by any person against a citizen of Malaysia;
(d) by any person against property belonging to, or operated or controlled by, in whole or in part, the Government of Malaysia or the Government of any State in Malaysia, including diplomatic or consular premises of Malaysia, any citizen of Malaysia, or any corporation created by or under the laws of Malaysia located outside Malaysia;
(e) by any person to compel the Government of Malaysia or the Government of any State in Malaysia to do or refrain from doing any act;
(f) by any stateless person who has his habitual residence in Malaysia;
(g) by any person against or on board a fixed platform while it is located on the continental shelf of Malaysia; or
(h) by any person who after the commission of the offence is present in Malaysia,
as if the offence had been committed in Malaysia.
(2) In this section—
(a) "offence" includes every act done outside Malaysia which, if done in Malaysia, would be an offence punishable under this Code;
(b) "permanent resident" has the meaning assigned by the Courts of Judicature Act 1964 [Act 91].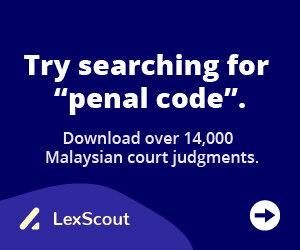 Disclaimer: Although great efforts have been made to make sure the text on this page is accurate at the time of published, sometimes error could occur due to human errors. BurgieLaw will not be liable for direct or indirect losses, arising from any such injury, illness, damage, loss accident, or expense including consequential loss or economic loss however caused.

Please refer to the Attorney General's Chamber of Malaysia's website for the latest law.