Laws of Malaysia: Act 574
Penal Code Section 372
Exploiting any person for purposes of prostitution
372. (1) Whoever—
(a) sells, lets for hire or otherwise disposes of, or procures, buys or hires or otherwise obtains possession of, any person with such intention that the person is to be employed or used for the purpose of prostitution or of having sexual intercourse with any other person, either within or outside Malaysia, or knowing or having reason to believe that the person will be so employed or used;
(b) by or under any false pretence, false representation, or fraudulent or deceitful means made or used, either within or outside Malaysia, brings or assists in bringing into, or takes out or assists in taking out of, Malaysia, any person with such intention that the person is to be employed or used for the purpose of prostitution or of having sexual intercourse with any other person, either within or outside Malaysia, or knowing or having reason to believe that the person will be so employed or used;
(c) receives or harbours any person—
(i) who has been sold, let for hire or otherwise disposed of, or who has been procured, purchased, hired or otherwise obtained possession of in the circumstances as set out in paragraph (a); or
(ii) who has been brought into or taken out of Malaysia in the circumstances as set out in paragraph (b),
knowing or having reason to believe that the person is to be employed or used for the purpose of prostitution or of having sexual intercourse with any other person, either within or outside Malaysia, and with intent to aid such purpose;
(d) wrongfully restrains any person in any place with such intention that the person will be used or employed for the purpose of prostitution or of having sexual intercourse with any other person;
(e) by means of any advertisement or other notice published in any manner or displayed in any place for prostitution service or a service which a reasonable person would understand it to be a prostitution service, offers any person for the purpose of prostitution or seeks information for that purpose or accepts such advertisement or notice for publication or display;
(f) acts as an intermediary on behalf of another or exercises control or influence over the movements of another in such a manner as to show that the person is aiding or abetting or controlling the prostitution of that other,
shall be punished with imprisonment for a term which may extend to fifteen years and with whipping, and shall also be liable to fine.
(2) For the purpose of paragraph (1)(d), it shall be presumed until the contrary is proved that a person wrongfully restrains a person if he—
(a) withholds from that person wearing apparel or any other property belonging to that person or wearing apparel commonly or last used by that person;
(b) threatens that person to whom wearing apparel or any other property has been let or hired out or supplied to with legal proceedings if he takes away such wearing apparel or property;
(c) threatens that person with legal proceedings for the recovery of any debt or alleged debt or uses any other threat whatsoever; or
(d) without any lawful authority, detains that person's identity card issued under the law relating to national registration or that person's passport.
(3) In this section and in sections 372A and 372B, "prostitution" means the act of a person offering that person's body for sexual gratification for hire whether in money or in kind; and "prostitute" shall be construed accordingly.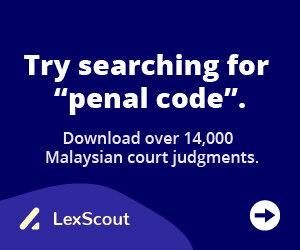 Disclaimer: Although great efforts have been made to make sure the text on this page is accurate at the time of published, sometimes error could occur due to human errors. BurgieLaw will not be liable for direct or indirect losses, arising from any such injury, illness, damage, loss accident, or expense including consequential loss or economic loss however caused.

Please refer to the Attorney General's Chamber of Malaysia's website for the latest law.