Laws of Malaysia: Act 574
Penal Code Section 19
"Judge"
19. The word "judge" denotes not only every person who is officially designated as a Judge, but also every person who is empowered by law to give, in any legal proceeding, civil or criminal, a definitive judgment, a judgment which, if not appealed against, would be definitive, or a judgment which if confirmed by some other authority, would be definitive, or who is one of a body of persons, which body of persons is empowered by law to give such a judgment.
ILLUSTRATIONS
(a) A Magistrate exercising jurisdiction in respect of a charge on which he has power to sentence to fine or imprisonment, with or without appeal, is a Judge.
(b) A President of a Town Board holding an enquiry as to the origin of a fire under the provisions of the Town Boards Enactment is a Judge.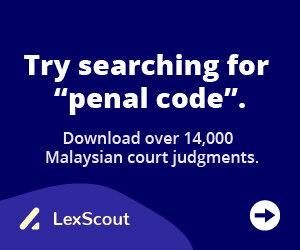 Disclaimer: Although great efforts have been made to make sure the text on this page is accurate at the time of published, sometimes error could occur due to human errors. BurgieLaw will not be liable for direct or indirect losses, arising from any such injury, illness, damage, loss accident, or expense including consequential loss or economic loss however caused.

Please refer to the Attorney General's Chamber of Malaysia's website for the latest law.