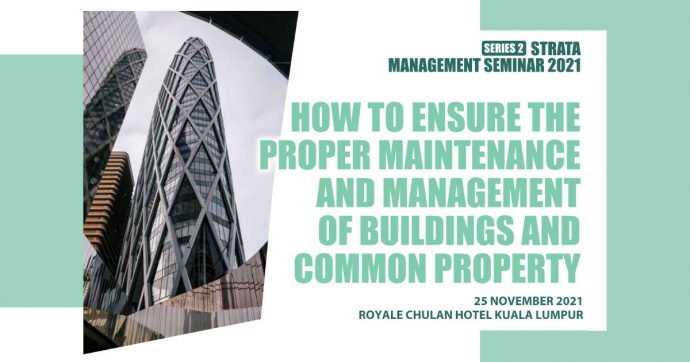 How to ensure the proper maintenance and management of buildings and common property
This 1-day intensive seminar cum workshop is part of our popular and highly in-demand Strata Management Seminar Series for 2021. This seminar series primarily covers all the "must-know" topics within strata management especially for members of the Joint Management Body (JMB), Management Corporation (MC), Managing Agents and Property Developers.
Seminar Date: 25 November 2021
Venue: Royale Chulan Hotel Kuala Lumpur
This edition aims to equip participants with the knowledge and solutions to implement the best practices and procedures for strata property management.
There will be in-depth discussions on the KEY TOPICS below:
How to exercise the proper duties, powers and liabilities of the joint management body (JMB)
How to assign share units and ensure the proper allocation of charges
How to ensure the proper management and maintenance of provisional blocks
How to establish and form a subsidiary management corporation
What are the legal issues arising from subsidiary management corporation (SMC)
For the full programme schedule, please download the brochure below.
Seminar Registration Details
Early-bird Registration (RM800/pax).
Normal Price: RM900/pax after19 Nov 2021.
Group discount: 3 pax & above enjoys 5% discount | 5 pax & above enjoys 10% discount
BOVAEP / LPPEH
5 CPD HOURS APPROVED
Organiser: Logic Plus Events
Strategic Partners: Chee Hoe & Associates, BurgieLaw
Our seminars/workshop will strictly follow all the necessary SOPs and guidelines, especially those related to social distancing and hygiene.
Download Seminar Programme and Registration Form
Submit the form below and we will email the seminar brochure to you. Then fill up the PDF registration form and email it to the organiser.
Speakers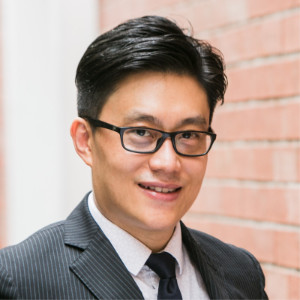 Lai Chee Hoe
Partner, Chee Hoe & Associates
A Certificate of Legal Practice ("CLP") Book-prize winner, the founding partner of Chee Hoe & Associates, Mr Lai was admitted and enrolled as an advocate and solicitor of the High Court of Malaya in 2005. He was also the Chairperson of the Kuala Lumpur Bar Young Lawyers Committee. He acts for the Bar Council on various cases.
He is also the author of the book "Strata Management Practice & Procedure, 2019 Edition" published by CLJ Publication.
Mr Lai specialises in both civil and corporate litigation in particular strata management disputes. He also provides corporate advisory works and advises corporates on strata related pre-emptive actions. He argues complicated strata management issues in court regularly and is constantly sought after to provide trainings and talks. He acts for joint management committees (JMC), management corporations (MC) and developers.
He also regularly updates Strata related cases on this blog. He was also the Chairperson of various Management Corporations in Kuala Lumpur and one of the development area he chaired, Solaris Dutamas recently won the best managed property in the mixed development category organised by the Edge.
He is also empanelled with the Asian International Arbitration Centre ("AIAC") as a chartered arbitrator (fellow of CIArb) and certified adjudicator.
He also sits in the focus committee to propose amendments to the Strata Management Act 2013 and the Strata Management (Maintenance & Management) Regulations 2015.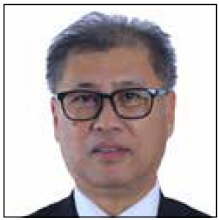 Sr Chan Keat Lim
Mr Chan has more than 30 years of experience in the field of land surveying and has held various positions including Assistant Director (Information Systems), Northern Johor District Surveyor, Assistant Secretary of National Infrastructure of Land Information Systems (NaLIS) [now known as the Malaysian Centre for Geospatial Data Infrastructure (MaCGDI)], Principal Assistant Director of Survey (Mapping services), Deputy Director of Survey, Johor. Sr Chan has been registered with the Land Surveyors Board since 2002. He was a member of the working group on amendments of the Strata Titles Act 1985, National Land Code 1965, Land Acquisition Act 1960 and had also assisted in the drafting of the Strata Management Act 2013.
Sr Chan KL has a Master of Science in Geographical Information Systems (Distinction) from University of Nottingham and a Bachelor of Science in Land Surveying from University Teknologi Malaysia.
Since 2013, he has been invited to conduct training and speak in seminars on Schedule of Parcels, Allocation of Share Units, Special Plan for Limited Common Property, Strata Titles, and Stratum Titles.