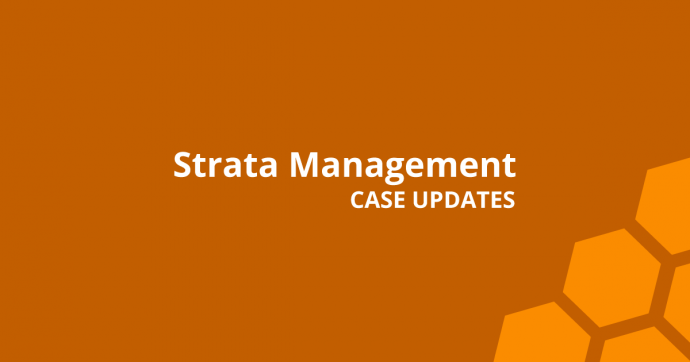 In my previous posting I wrote about whether a JMB can apply different rates of charges and also reported the High Court decision.
On 4.10.2019, the Court of Appeal has reversed the High Court decision in Muhamad Nazri Bin Muhamad v JMB Menara Rajawali and Denflow Sdn Bhd [2018] 9 CLJ 547.
Until we obtain the actual grounds of judgment*, we are not sure whether this is a blanket rejection of different rates of charges or it is confined to its facts.
As i understand from information gathered, the Court of Appeal anchored its grounds on various points provided below:
(a) Sections 21 and 25 SMA 2013 which require the JMB to determine a uniformed rate;
(b) First Schedule of the SMA was emphasised in which it has already provided different weightage factor;
(c) legislative framework is set up to avoid unequitable, unfair and discriminatory practices.
If the decision of the Court of Appeal has indeed based on the grounds above *, in my view there are several ways to distinguish it.
First Schedule only applies to a situation where no share units were assigned to a development area. First Schedule is not the schedule where a land surveyor will be relying on when assigning share units through a developer. First Schedule comes into force on 1.6.2015;
The method introduced in First Schedule is of a restricted use.
Pre 1.1.2016, there is no fixed formula to assign share units and a developer can adopt various methods: by (a) floor area or (b) selling price.
If selling price was used as a method of assigning share units, the weightage factor is NOT taken into consideration.
That is why you can see a lot of "friendly parcels" given a minimal share units to parcel owners associated with developers.
Post 1.1.2016, a developer must adhere to Strata Titles (Selangor) Rules 2015 for purposes of assigning share units. (formula is simlar to First Schedule)
In addition, there are various sections in SMA 2013 which allow a JMB to restrict the use of common property and giving exclusive use of common property to a component. (See: Section 32(3)(b) and Paragraph 4, Third Schedule, Strata Management (Maintenance and Management Regulations 2015). If exclusivity can be given to a component and clear demarcation of such common area can be drawn up, logic would dictate that those parcel owners of the particular component (who enjoyed exclusivity) should pay for the expenses. (eg: a residential tower having exclusivity to its lobby, swimming pool, gym). That would usually attract a different charges per allocated share unit.
All in all, it is good for the development of law that the Court of Appeal has decided on the issue of different / multiple rates of charges and whilst we await the grounds*, the key take away points are:
(a) avoid using multiple rates of charges if you are a JMB;
(b) if you are a JMB and has adopted a different rates of charges, you may have to conduct a general meeting to make them a uniform charge and the issue of exclusivity be dealt with by another method.
*we have obtained the grounds of judgment of the Court of Appeal on 18.10.2019 and confirmed the grounds to be as stated.