BurgieLaw Startup-Legal Conference 2016: Building Bridges Between Startups & Law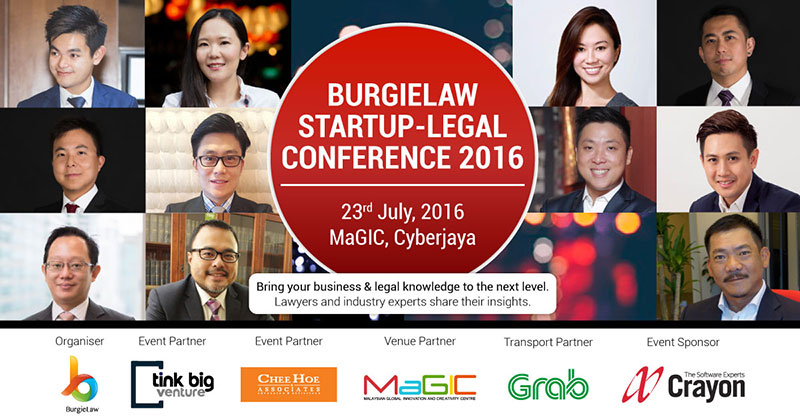 If you've been following us on our social media, you'd have seen the videos & photos of our recent event on Saturday. BurgieLaw Startup-Legal Conference 2016 was organised as part of our efforts to make legal services more accessible as well as educate startups and investors about common legal problems they may face in the course of business. By 8.45am, participants were already lining up at the registration table.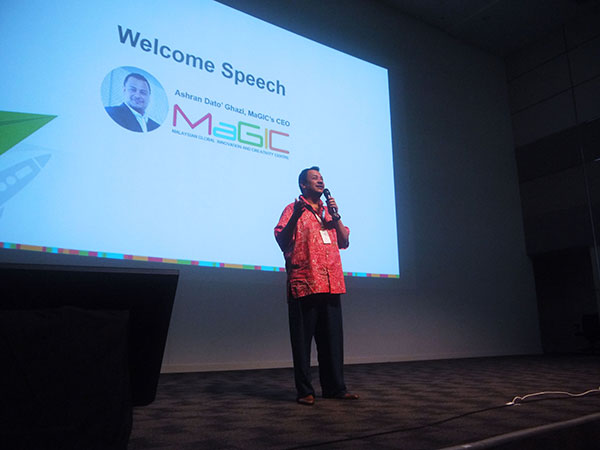 MaGIC's CEO, Ashran Dato' Ghazi kindly agreed to give the welcome speech followed by the keynote address by BurgieLaw's CEO & founder, Lai Chee Hoe.
Participants then moved to either the Startup Track (Maker's Lab) or Investor Track (Auditorium) to attend talks by our esteemed speakers. Several booths were also setup by Crowdo, SportsPlay & Crayon (ICONZ-Webvisions).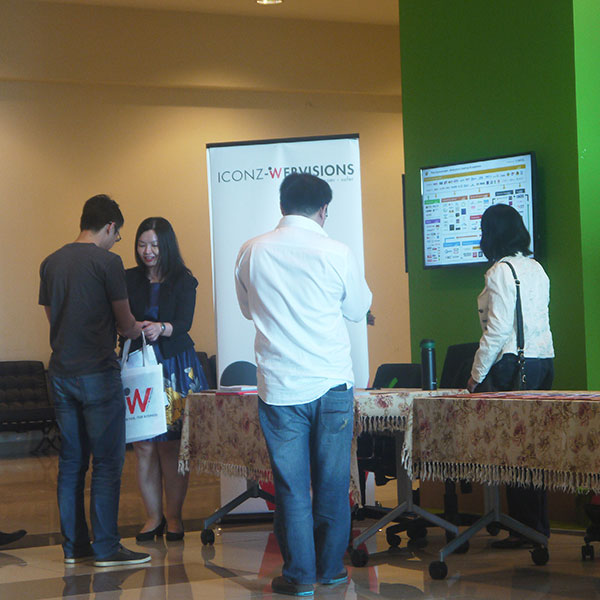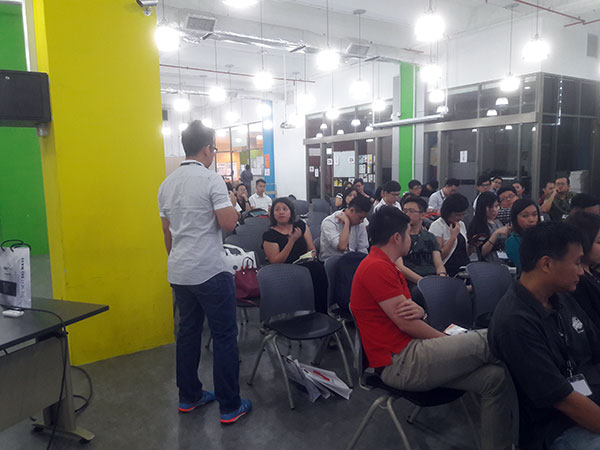 All in all it was a great event with around 150 participants! We'd like to thank our partners MaGIC, TinkBig Venture, Crayon and Chee Hoe & Associates for helping us make it happen. BurgieLaw would also like to express gratitude to all the participants as well as the speakers:-
Foong Cheng Leong, Partner & IT & IP lawyer of Foong Cheng Leong & Co.
Yingyu Wang, IT & TMT lawyer of Via Law Corporation
Albert Wong, Group CEO of ICONZ-Webvisions
Mark Pui, Executive Director of Corporate Finance of PricewaterhouseCooper (PwC)
Cherilyn Tan, CEO & Founder of Asia Law Network
Philip Leong, Business Development Analyst of Crowdo
Lai Chee Hoe, CEO & Founder of BurgieLaw, Partner & Corporate & Civil Litigation lawyer of Chee Hoe & Associates
Richard Wee, Partner, Corporate Litigation & Sports Law lawyer of Richard Wee & Yip
Andrew Tan, of TinkBig Venture
Jin Tan, Principal Partner of TinkBig Venture