Calling all start ups!
Team BurgieLaw is super excited to announce that we'll be having a fireside chat featuring four powerhouses of the legal industry: Lai Chee Hoe, Foong Cheng Leong, Lee Shih and Marcus Van Geyzel. The event will be held at the Malaysian Global Innovation & Creativity Centre (MaGIC) on 9th May 2016, 6pm-8pm.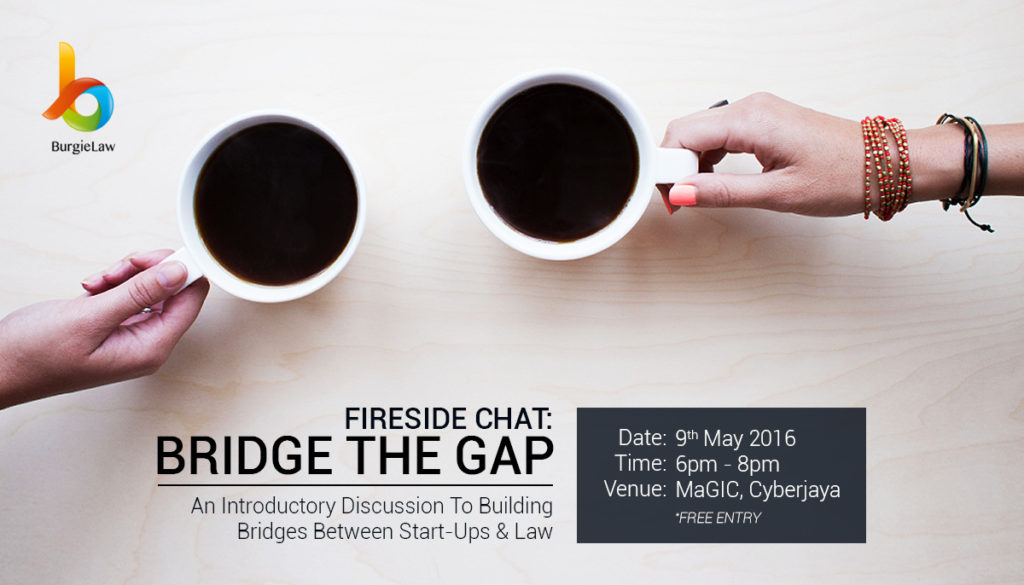 Entry is free but seats are limited so book yours today!